Zhoushan Zhonghai Grain and Oil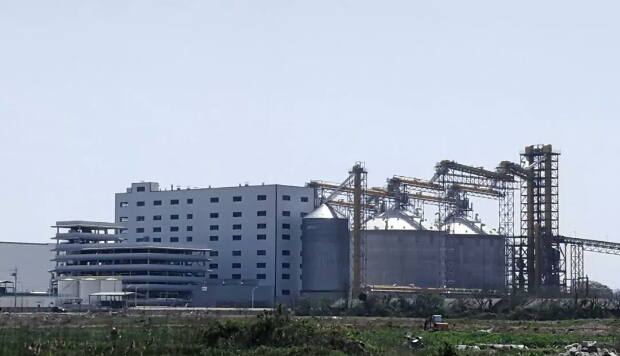 Zhoushan Zhonghai Cereals and Oils Industry Co., Ltd. is a domestic integrated production and marketing enterprise focusing on large-scale grain and oil processing under the Herun Group. It is located in Lingang Industrial Zone (Laotangshan), Zhoushan City, Zhejiang Province. The company covers an area of 300,000 square meters. At present, it has two daily processing and processing soybean/rapesese production lines of 2,000 tons and 3,000 tons respectively. The annual processing capacity of soybeans is 1.5 million tons, and the annual output value exceeds 4.5 billion yuan. All production lines and logistics. All computer automatic control is implemented. It has 20 oil storage silos, storage capacity of 120,000 tons, oil tank storage capacity of 45,000 tons, 35KV high-voltage power distribution room and related supporting facilities, with a capacity of 50,000 tons and an 80,000-ton terminal. In 2006, it was one of the top 50 edible vegetable oil processing enterprises in China, and in 2008 it was one of the top 100 enterprises in Zhejiang food industry.
In February 2010, the company purchased 12 ф800×1500 energy-saving hydraulic rolling mills independently developed and produced by Donglong Company for the production of 3,000 tons/day soybean pretreatment workshop. The stable operation, high efficiency and energy saving of our company's products have created significant economic benefits for the company and laid a solid foundation for our company's long-term cooperation with the company.